Would you go for the Galaxy Note Edge, Samsung's new curved smartphone?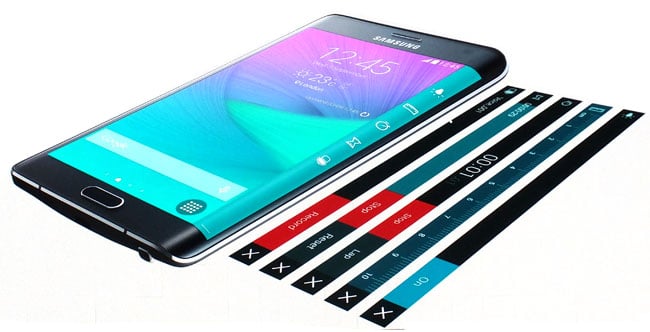 Samsung has recently launched its Galaxy Note Edge, the phone with a curved edge screen around the
phone's right side.
Edge in Galaxy Note Edge refers to the smaller display on the phone's right side. The main display works like any other smartphone but the edge is a completely different screen that has its own functions, menus and icons.
The edge displays notifications. It is a shortcut for accessing your emails, apps and more without interrupting what you are doing on the main screen. The edge can also be used as a stopwatch or a ruler.
Another thing which makes the Samsung Galaxy Note Edge stand out is Samsung's claim that this phone is its fastest charging device. The battery can charge up to 50% in half an hour and last up to a day on 10% charge.
Samsung had promised its fans that it will revamp its products and it looks like it is living up to its promise.
The Galaxy Note Edge has a 5.6 inch display, a 16MP rear camera and 3.7MP front camera. The phone runs on Android KitKat and is available in black and white.