Dell Venue 8 7000: A slim tablet with new technologies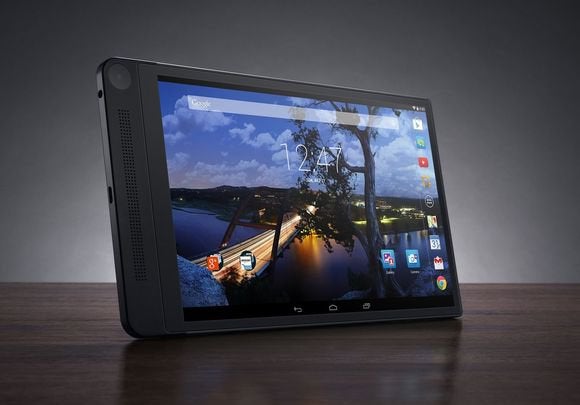 The tablet market is not growing as fast as the mobile market. But there is a new tablet that is getting us really excited with all the technology that it has managed to fit in a thinner-than-thin device.
The device that we are talking about is the Dell Venue 8 7000 Series tablet.
The new Venue is one of the first tablets to include Intel's RealSense 3D camera. This revolutionary camera and camera technology does more than producing pretty, realistic images. Intel's RealSense 3D Camera records detailed 3D information about the images. It allows you to scan objects - faces, buildings, structures, models. These objects can be imported into other software like games or can even be 3D printed.
All this power in a very thin model. The Venue 8 7000 is 6mm thin, slightly thinner than the iPad Air 2. The screen in 8.4 inches and has an edge-to-edge display with an outstanding 2,560 x 1,600 resolution.
The Venue 8 7000 packs a 2.3GHz quad-core chip, and it has 2GB of RAM. It runs Android 4.4 KitKat. External storage is limited to 16GB.
A novelty in this tablet is the Dell Gallery which aims to be the ultimate organizer for your photographs. It can gather photos from multiple sources including Dropbox, Picasa and Facebook then organize them into smart albums based on time, geography and even facial recognition.
The Dell Venue 8 7000 is available now on the Dell website for $399.99.